About CLL Engineering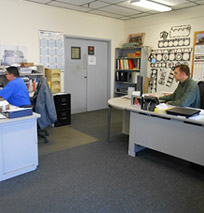 CLL Engineering was created with the personnel, experience and equipment from two sucessful companies: Hill Engineering (Gasket Division), and Manor in Schiller Park, IL (Parent Company).
As a result, CLL offers the unparalleled combination of its design and build expertise coupled with Manor's 50 plus years of engineering design and die building experience.
Manor specializes in tooling and parts for OEM and subcontract industries needing tight tolerance, progressive, compound, and blanking dies.